2018 Player Point Standings
| | | |
| --- | --- | --- |
| 1 | Cody Reynolds | 395 |
| 2 | Tyler Reisenauer | 365 |
| 3 | Rick Kuhn | 315 |
| 4 | Nick Myhre | 200 |
| 4 | Adam Vanraden | 200 |
| 4 | Vince Drahman | 200 |
2018 Mid Am Point Standings
| | | |
| --- | --- | --- |
| 1 | Paul Langhans | 354.1 |
| 2 | Steve Fundingsland | 204.1 |
| 3 | Perry Andrisen | 166.6 |
| 4 | Andrew Kincaid | 127.5 |
| 5 | David Richard | 110 |
2018 Senior Player Point Standings
| | | |
| --- | --- | --- |
| 1 | Randy Westby | 220 |
| 2 | Jeff Dietz | 145 |
| 3 | Mark Ohlhauser | 125 |
| 4 | Keith Duchscher | 110 |
| 4 | Jay Myhre | 110 |
Latest News
Updated 07/11/19
New Rule Changes take effect Jan 1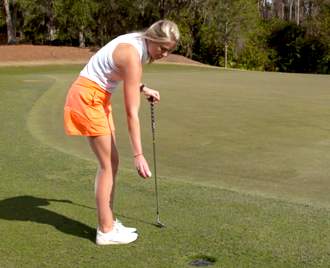 Numerous new rules of golf will take effect on January 1st, 2019. Some key changes include new procedures for dropping the ball when taking relief, the elimination or reduction of several penalties, relaxed putting green and bunker rules, and rules that encourage improved pace of play.
Among the notable changes that will most affect week-to-week competition on the pro circuit:
Players will now be able to repair any damage on the greens, including spike marks;
Penalty drops can now be made from knee rather than shoulder height;
The flag no longer needs to be removed from the hole for putts on the green;
There is no longer a penalty for an accidental double hit.